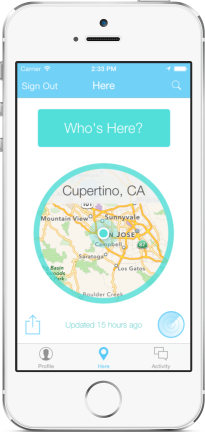 Do you like to travel? Have you ever gone to a foreign country without knowing anyone there? Then look no further, it seems you have found the perfect app!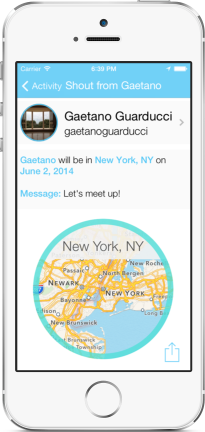 With Here you can find out if anyone you know is in the same place & you can notify them by sending them a simple "Shout" which alerts them of your location on an intuitive location feed, this can be great for scheduling meet ups & other social events.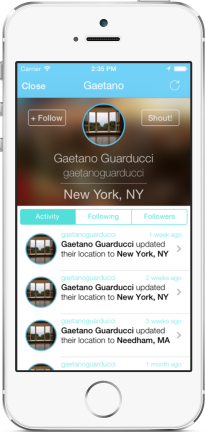 Don't have any close friends in the area? Simply expand your search criteria to friends of friends & Here will start searching for less direct friends in your area & this can help create new friendships so you can get to know new people without the risk of the unknown as they are your friend's friends!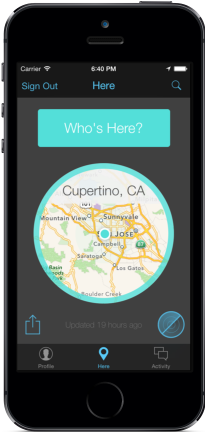 You can choose whether or not your friends know where you are because of how the app only broadcasts your location when you send a "Shout" to your followers. So what are you waiting for? Download Here today & start staying connected with your friends wherever they are in the world!

Sign up to our mailing list